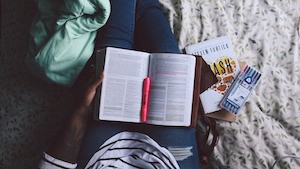 If you've been reading my previous articles you'll already know how to remember what you've learned, and will also be familiar with the 3rd Key to Learning: Test.
You need to keep testing yourself on each chunk of new information you learn, to give your unconscious mind the distinct message to hang on to this memory, as you will be needing it over and over again.
And you'll already know how to do this.
So let's have a look now at when to test yourself.
Well, you could do it every day, and that would keep each chunk front of mind. But most of us don't have the stomach for that, let alone the time. Fortunately it's not necessary.
Phew!
As long as you've learnt the information thoroughly in the first place, you can leave longer gaps between each test and still be effective. In fact, research tells us that having to make that much more effort to recall stuff you've not thought about for a while actually strengthens those particular connections in your brain.
Useful, eh?
So you need to achieve a workable balance: testing yourself often enough so that information doesn't accidentally get pruned away due to neglect, and not testing yourself any more often than you need to, thus saving time and effort.
Research tells us that it's imperative to revisit the chunk of information within 24-hours of learning it, and preferably after you've slept on it, as this is part of the memory consolidation process.
If you don't test yourself at that stage you're setting yourself up to forget 80% of it.
Just like that!
But after that first test, you can leave it for a week before you test yourself again. After that you can leave it for a month each time, until the exam. This is the Learning Cycle.
This is how you can keep all the older information in your brain, while buying yourself time to learn new stuff too.
If at any time during a chunk's Learning Cycle, you don't remember everything you intended to, you need to relearn it and then reset its Learning Cycle to the beginning again, testing yourself 24-hours later, then a week, etc, etc.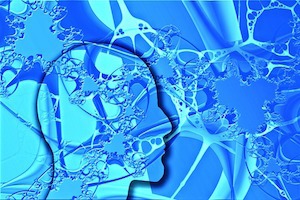 Remember, when you test yourself, be sure not to glance at your revision notes as a prompt to recall that particular chunk of notes. Why not? Because all you'll be doing then is testing your short-term memory since you've just seen the very thing that you are now trying to remember.
You need to test your long-term memory instead. And the very process of retrieving (to your hippocampus), a memory (filed away in your cortex), is the necessary hard work you need to perform to strengthen the connections of that particular memory.
Once you've tested yourself, your brain sends that memory back to your cortex for long-term storage again. That's memory reconsolidation. And that's how to remember it long-term.
How do we know that that's how it works? Because of the horrible things the scientists have done with mice. Without a hippocampus, mice don't remember how to navigate the very same maze that they'd learnt to negotiate in the past. The memory just wouldn't come back.
You now know something that most people never find out about how to remember – instead of cramming the night before an exam, applying the Learning Cycle as you go is more efficient and more useful.
And a whole lot more fun!