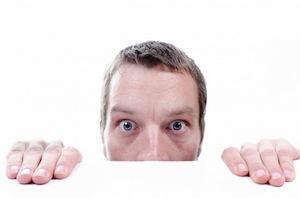 It's understandable and perfectly natural to experience some anxiety about exams, and unpleasant as it feels, it can serve as a motivator, to get you to do your revision!
It seems some people cope better with exam nerves than others, and so it might be worthwhile having a look to see the sort of things that you can do to lessen your stress.
Avoid drinking too much caffeine – that includes coffee, tea and fizzy drinks. Caffeine stimulates adrenaline, so too much encourages the flight and fight response – in other words anxiety and stress. When we're anxious, we can't think straight. And that's not going to help you in your exam!
If you find that you're feeling anxious, it might be a good idea to do something active, which uses up that adrenaline – so that your body metabolises it quickly. And if you think about it, that's what it is there for – to galvanise you into taking urgent action in the face of mortal danger.
Exercising regularly in the lead up to your exam boosts your energy and helps to clear your mind. You don't have to go mad! Walking quickly for 30 minutes 3 or 4 times a week will do.
Some people find that yoga, tai chi, meditation and other relaxation techniques work well for them. They say it helps to keep them feel calm and also improves the concentration. It usually helps people to sleep better too.
Sleeping is very important to the memory consolidation process, and good quality sleep is also important for keeping you feeling alert and well, and able to tackle anything. So make sure that you stop revising at least an hour before you go to bed and instead do something relaxing. Don't make the mistake of working through the night and then getting up late the next morning. That messes with your circadian rhythms and you'll feel worse.
Make sure you're well-organised. Create a timetable and mark out what you will revise and when. Remember to break each subject down into manageable chunks.
Ask for help and advice from tutors, fellow students and online forums.
Decide in advance how long your revision session will be and remember to take breaks, maybe 5 minutes every half an hour.
Make time for practice questions and past papers. Find out as much as you can about the format of your exams, and how much time you've got to answer each question.
Test that you still know what you've learnt on a regular basis and according to the Learning Cycle.
Be your own best friend and remind yourself how hard you've worked and how much you've learnt, and know therefore, that you can only do your best in the exam.
Keep things in perspective. The exams are important, but not so important that you have to worry yourself to death over them. If you really find yourself panicking and unable to concentrate, you might consider taking a short break – maybe a couple of days – to do something else entirely, and then aim to return to your revision with purpose and determination.
Avoid getting into last minute conversations predicting what might come up in the exam. It will be too late to do anything about it, and you'll only wind yourself up.
Breathe deeply and use relaxation techniques to get you into a calm and positive frame of mind, and remember, caffeine and nicotine will only make you feel more stressed.
Make sure you've set aside all the equipment you will need, ready to go with you to the exam.
Finally, in advance of the big day, make sure you know where the exam is, how to get there and also allow extra time for the unexpected to occur.
Good luck!